Kirin Cider Australian launch
MC Creative was engaged by Kirin to create the launch campaign for the brand in the Australian market. With Kirin's Japanese heritage and simple black styling, it was a natural fit for creative communities to be central to the brand.
Collaborating with rising art and design star and friend of Monster Children, Gemma O'Brien, we chose urban precincts as both creative inspiration and media environments, hand-painting each suburb name onto 46 outdoor billboards.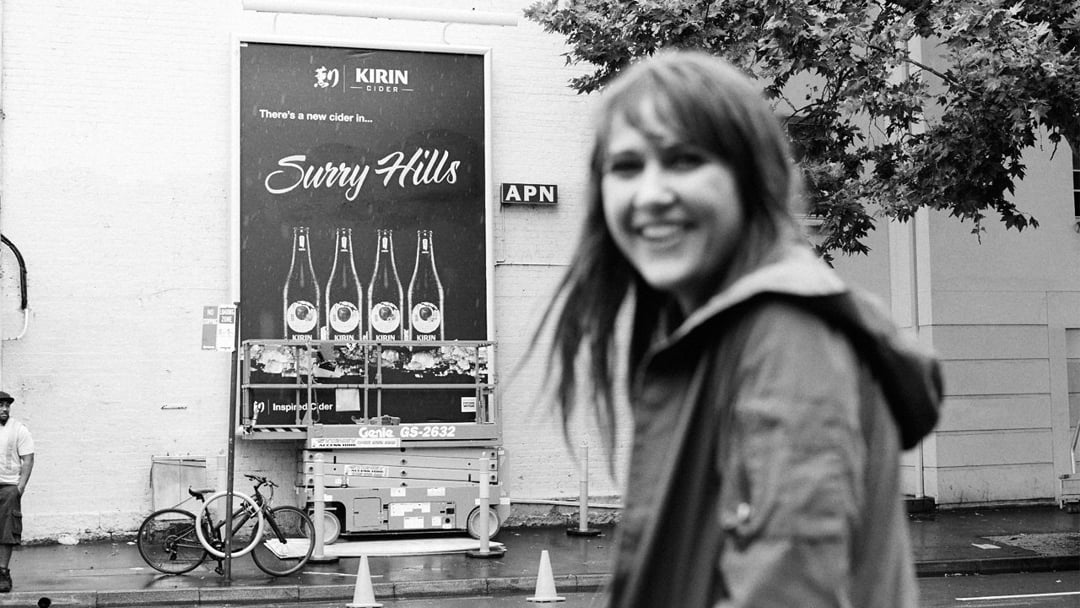 Kirin Bit.Fall
To compliment the outdoor campaign, MCC acquired Bit.Fall, a visually captivating piece of art that encourages viewers to digitally engage with Kirin through a Twitter-generated waterfall of words. Kirin Bit.Fall was activated at numerous creative events around the country.